Home // First Team Fixtures & Results
Matlock Town FC vs Chesterfield FC
Attendance:
1474
Referee:
James Oldham (Derby)
Date:
16 July 2019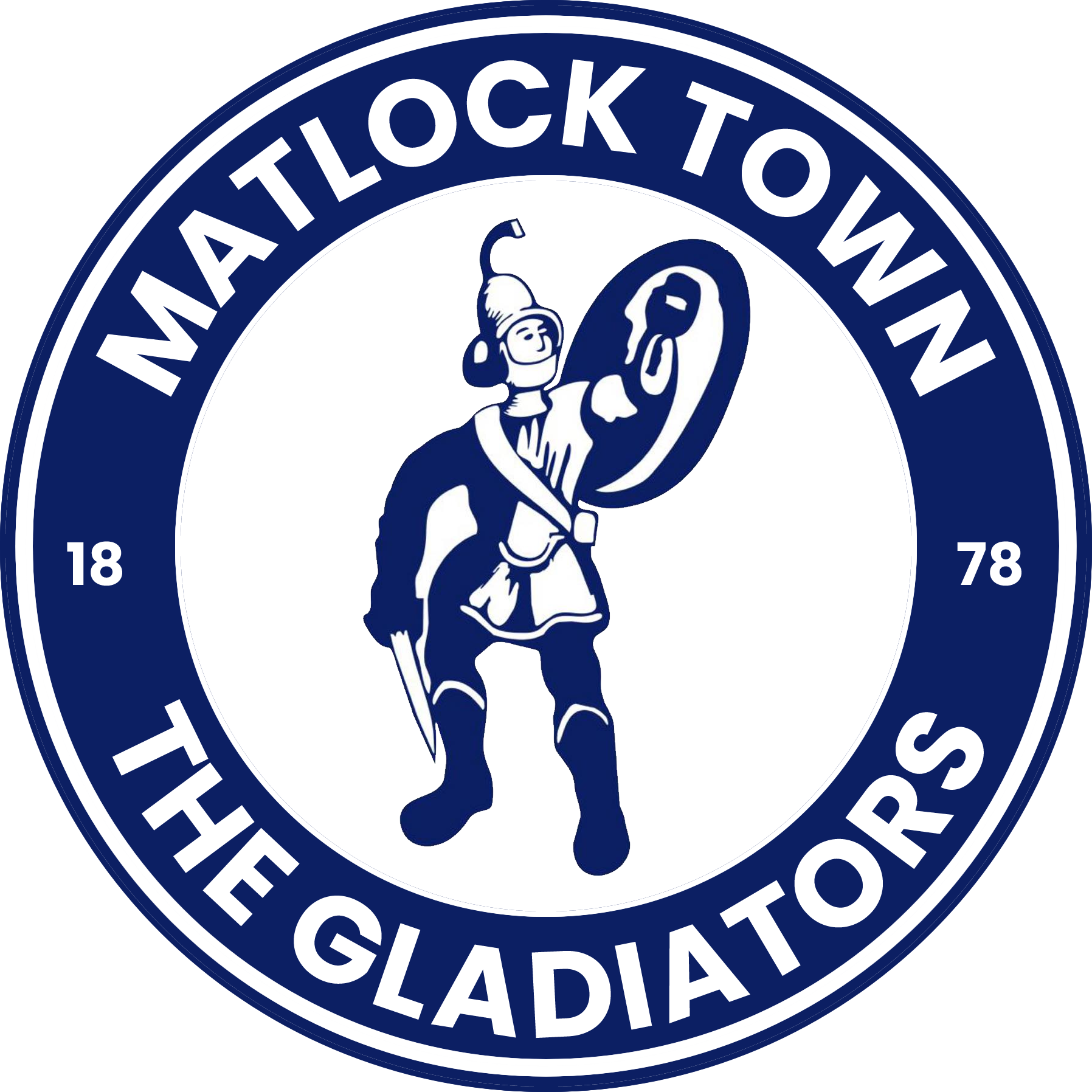 Matlock Town FC
1
FT
The Proctor Cars Stadium
Pre Season Friendly
Chesterfield FC
2
Match Report
MATLOCK TOWN 1-2 CHESTERFIELD
The Gladiators and the Spireites produced a cracking pre-season friendly which the National League visitors won by a tight margin.
All of the goals came in the opening half, Matlock's bright start being rewarded when the game's star player Pietu Crouz shot them into a 3rd-minute lead.
Chesterfield responded positively after being second best in the opening minutes and Anthony Spyrou rose at the near post to head in a 13th-minute corner for the equaliser.
Both teams swapped blows from a mixture of fine attacking play and some unsure defending before Jake Bennett netted what proved to be the decider nine minutes before the break.
The popularity of this fixture was again emphatically confirmed with 1474 inside the Proctor Cars Stadium.
Matlock could not have made a better start as full-back Jordon Cooke's long throw found CROUZ who kept his cool to fire low beyond goalkeeper Dan Wallis.
Crouz would be a big problem for Chesterfield, showing a refreshing ability to not only take defenders on but to ghost past them with lightning pace and mind-blowing ball control.
He shot tamely wide from the edge of the box following sustained home pressure but Chesterfield weathered the storm and began to have chances of their own.
Jack Mackay failed to take advantage when Home custodian Jon Stewart fluffed his clearance but SPYROU fared noticeably better giving Stewart no chance with a firm well-directed header.
Crouz squeezed his free-kick comfortably wide after Marcus Marshall was felled twenty-two yards out, the visitors responding a Stewart flung himself to his right to beat away Mackay's well-struck shot as Dwayne Wiley lost concentration at the back for the Gladiators.
Earlier Luke Hinsley volleyed too high after sneaking in behind the Chesterfield defence and Matlock came desperately close to netting again when Louis Wardle's shot rebounded off the post.
But BENNETT stayed ice-cool on a warm evening to fire Chesterfield in front taking his time and picking his spot to shoot into a virtually unguarded net after collecting possession from Mackays assist.
Stewart would make crucial stops either side of the interval, denying Mackay on each occasion, the second drawing huge applause from the crowd. Matlock though retaliated as substitute Andy Wright's shot was deflected narrowly wide and full-back Ben Gordon, up supporting the attack, forced Dan Wallis into a smart stop at his near post after combining sweetly with Crouz and trialist James Tague.
Matlock finished the game strongly, Wright's free-kick flashing narrowly wide and in a purple spell of home pressure, Wallis pulled off a great save to keep out another substitute's effort, an angled drive from Niall Doran. Crouz would be the second Gladiator to strike the woodwork as he cut in cleverly from the left to curl an effort against the bar,
Chesterfield, in the end, were hanging on grimly for the win, their second 2-1 victory on successive nights. There's still work to do but Matlock will quite justifiably feel they deserved a draw. If they can repeat this level of performance in their league programme, a good season could be just around the corner.
MATLOCK TOWN: 1 Jon Stewart 2 Jordon Cooke 3 Ben Gordon ( 20 Ben Morris 86) 4 Luke Dean (15 Nathan Whitehead 46) 5 Dwayne Wiley 6 James Williamson 7 Louis Wardle (12 Niall Doran 69) 8 Spencer Harris (16 James Tague 46) 9 Marcus Marshall (19 Ben Edgson 81) 10 Luke Hinsley (17 Andrew Wright 46)11Pietu Crouz Other sub: Adam Yates
CHESTERFIELD: 31 Dan Wallis 23 Jake Bennett 27 Jamie Sharman 20 Sam Wedgbury 33 Jay Sheridan 17 Lee Shaw (28 Luke Rawson 81) 16 Jared Wild 22 Charlie Wakefield 19 Sam Scrivens 21 Jack Mackay (29 Levi Amantchi 71)26 Antony Spyrou ( 30 Regan Hutchinson 71)
Other subs: 1 Dylan Wharton 40 Alex Render 15 Chad Gibson
REFEREE: James Oldham (Derby) ATTENDANCE: 1,474 BEST GLADIATOR: Pietu Crouz BEST SPIREITE: Jack Mackay