Home // First Team Fixtures & Results
Matlock Town FC vs FC United Of Manchester
Attendance:
1318
Referee:
Matt Tyers (Sheffield)
Date:
04 February 2023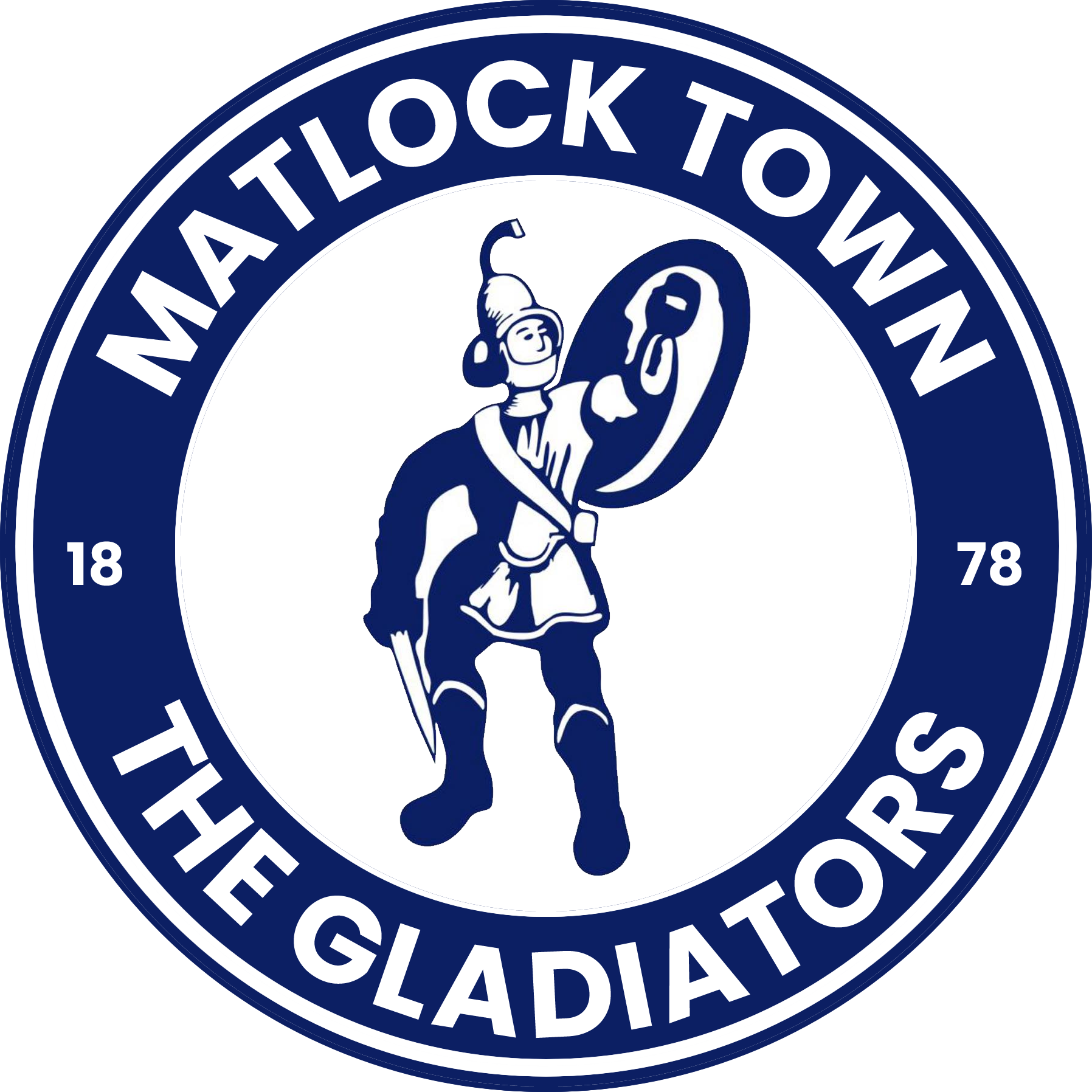 Matlock Town FC
1
FT
The Proctor Cars Stadium
Northern Premier League
FC United Of Manchester
0
Match Report
MATLOCK TOWN 1-0 FC UNITED OF MANCHESTER
A managerial masterstroke from Martin Carruthers paved the way for the Gladiators to return to winning ways in a six pointer with 1318 in attendance at the Proctor Cars Stadium on Saturday.
John Johnston struck seven minutes into the second half after Carruthers had swapped Alex Duhameau and Jorome Slew for Saul Miovanovic and new boy Robbie McNicholas which meant a change of formation from 3-4-1-2 to 4-3-3. There was an almost instant improvement and one which was needed from the Matlock viewpoint.
It was a vital three points for the Gladiators to keep them well involved in the play-off picture against one of their potential top five rivals.
Both sides had lost key men in midweek. Town captain Ryan Qualter had moved to Scarborough Athletic while the man Qualter would probably have marked, Regan Linney, the division's top scorer had left Broadhurst Park to join Altrincham.
United were the more dangerous looking side in the opening half and despite Matlock creating probably the two best chances, Carruthers wisely spotted that a change was required.
Ethan Cartwright made a debut in midfield, replacing Simon Njaria, in the one change from the starting eleven beaten in a largely lack lustre display at Lancaster City seven days earlier.
Karl Demidh who had netted in each of his opening three matches for Town tried his luck within twenty seconds, hooking wide from twenty yards.
The Reds replied before two minutes showed on the clock, Michael Donohue shooting too high from distance. Matlock then survived a dodgy quarter of an hour as they were off the pace in midfield and captain Adam Yates had to call upon all his extensive experience to keep the Gladiators on an even keel. The hosts escaped punishment in the 13th minute when a poor clearance from Jamie Sharman was collected by Michael Potts who fed Dontal Gabbidon to fire across the face of the goal.
Out of nothing the Gladiators had the best chance so far four minutes later as Demidh released Alex Byrne whose shot looked bound for the top corner until goalkeeper Dan Lavercumbe spectacularly tipped the ball to safety.
Twelve minutes afterwards Demidh directed his shot straight at Lavercumbe but Matlock failed to switch on to a speedy United break, Yates showing all of the qualities which made him a firm favourite in the home support as he blocked Gabbidon's strike allowing Saul Deeney an easy collection.
Slew might have done better than see his deflected shot hit the sidenetting on 31 minutes before the visitors ended the half strongly without seriously testing Deeney on three occasions.
Those half time changes looked to give Matlock increased impetus with Johnston cutting in from the right to pull his shot wide inside the opening ninety seconds.
But United reminded everyone they were very much at the races as Potts curled an effort goalwards from the inside left channel, Deeney pulling off a marvellous diving save to tip the ball on to his left hand post.
Matlock then replied in what seemed a blink of an eyelid as Johnston's ball into the melting pot saw Demidh and Yates have efforts kept out but JOHNSTON would then fire the killer blow.
Byrne's corner from the right dropped to the number eleven who crisply finished from eight yards to the delight of the home support, and no doubt Matlock Mayor Paul Cruise who was watching and raising funds for his two designated charities.
Matlock were glad to survive when a low cross from Alex Wollerton flashed across the six yard box, Josiah Dyer stretching every sinew to convert but not making contact.
Then Deeney pulled off an imperious save from Gabbidon after a smart pass from former Gladiator Paul Ennis had cut open the home defence.
But the game was now opening up and excellent skill from Byrne on the left set up Johnston whose shot was deflected wide. After Sharman headed a touch too high, Matlock came within a lick of paint of doubling their lead with nineteen minutes remaining. The opportunity seemed to have gone when Byrne and Jack Deakin failed to find a telling shot but Milovanovic eventually pulled the trigger, Lavercumbe rescuing the visitors with a flying save which saw the ball fall kindly for the men in red off a post.
Johnston was ruled offside in the tightest of decisions after a through pass from Byrne before a late rally from United proved to be fruitless as Matlock defended stoutly to gain the vital three points.
The much changed Matlock line up showed top class resolve and determination to see the job through, qualities they will need to repeat in the coming weeks.
Matlock rose to eighth and with a realistic chance of making the top five should they maintain this level of performance in the coming weeks.
MATLOCK TOWN: 1 Saul Deeney 2 Jamie Sharman 3 Alex Duhameau (16 Robbie McNicholas 46) 4 Ethan Cartwright 5 Adam Yates 6 Ioan Evans 7 Alex Byrne 8 Tyrone Cadeau 9 Karl Demidh (12 Jack Deakin 68) 10 Jorome Slew (15 Saul Milovanovic 46) 11 John Johnston Other subs: 14 Jaz Goundry 17 Jim Pollard
FC UNITED OF MANCHESTER: 1 Dan Lavercumbe 2 Alex Wollerton 3 Adam Dodd (15 Guy Hall 64) 4 Luke Griffiths 5 Andy Halls 6 Curtis Jones 7 Michael Donohue 8 Michael Potts 9 Josiah Dyer 10 Paul Ennis (14 Sandro da Costa 73) 11 Dontai Gabbidon (16 James Vincent 64)
REFEREE: Matthew Tyers (Sheffield) ATTENDANCE 1318 BEST Gladiator: John Johnston