Home // First Team Fixtures & Results
Matlock Town FC vs Guiseley AFC
Attendance:
451
Referee:
Waqar Ahmad (Rotherham)
Date:
14 February 2023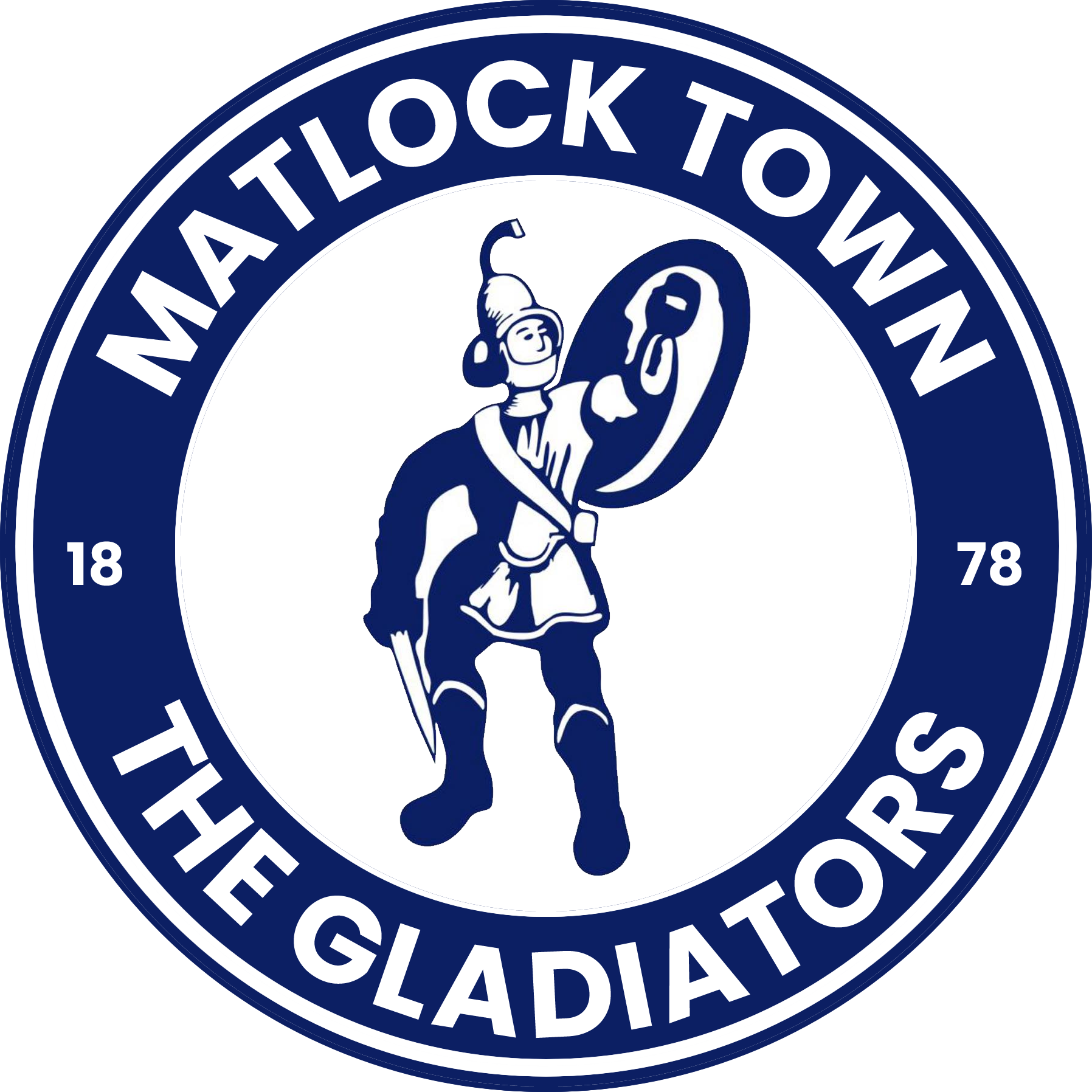 Matlock Town FC
0
FT
The Proctor Cars Stadium
Northern Premier League
Guiseley AFC
1
Match Report
MATLOCK TOWN 0-1 GUISELEY
There was little love in the air at the Proctor Cars Stadium on Valentine's Night as Guiseley inflicted a second home defeat of the season on Matlock.
Of course the main talking point of the game would be the first return to Matlock for their former manager Paul Phillips who went home elated with the win in what was basically a horrible game of football.
Guiseley included former Gladiators Kallan Murphy, Leigh Whelan and Callum Chippendale in their line up and had two more on the bench in Spencer Harris and Osebi Abadaki. With Kade Coppin and Bryan Entwistle who were at Matlock also, it was quite a reunion. Matlock included Ethan Cartwight and John Johnston, both former Lions in their starting line -up and gave a debut to striker Harry Wakefield, signed shortly before the game from Anstey Nomads.
Kick off had been delayed by a quarter of an hour due to Guiseley being delayed in traffic.
The wait certainly wasn't worth it for the 451 fans who braved the cold, the game was settled by an uncharacteristic error from goalkeeper Saul Deeney, who in his time at Matlock so far had been faultless.
With only ninety seconds on the clock, a Guiseley right wing corner, swung in by George Smith looked to be a routine catch for Deeney, something he had done many times in his short spell with the Gladiators. But the ball slithered out of his grasp and JAMEEL IBLE from two yards stabbed in the scrappiest of goals.
So the game would be won by the only shot on target in the entire contest, one which was scrappy and became increasingly ill tempered as the match wore on.
Murphy certainly didn't endear himself to the Matlock crowd on his return going down dramatically when Adam Yates challenged him shortly after the goal and then doing likewise when Jaz Goundry was in close attendance near the end. He somehow escaped a caution on either occasion but ten other players didn't along with Entwistle for calling the referee something rude from the dug out.
The crime count was five for each side, as referee Waqar Ahmad, normally one of the best officials in the division, saw the match spiral out of his control.
Ross Daly was the first in the book in the 20th minute for a blatant and petulant trip on Jorome Slew who had skipped beyond him with ease. Shortly afterwards penalty appeals by Slew who looked to be held were waved away, Matlock having to make do with a fruitless corner.
A header from Murphy was comfortably off target before Jamie Sharman accidentally kicked Chippendale who had suddenly appeared from behind him and was booked.
There was a glimpse of a chance for the Gladiators in the 34th minute when Adam Yates hooked a Byrne free kick over the bar but a generally tepid and frustrating half came to a close without further ado.
Johnston was booked for fouling Whelan, taking one for the team as the second half got under way. But on 55 minutes came a major flashpoint when Dan Bradley caught Smith near the half way line, play continuing for a ruck to break out near the Matlock corner flag.
It seemed to take an age for Mr Ahmad and his assistants to sort the conflict out, Bradley and Whelan going into the book. Even after the assistant had returned to his spot in the opposite half he was surrounded by four Guiseley players in a totally unacceptable fashion.
When football threatened to return, and it was only a brief respite, Whitham's low free kick was unconvincingly knocked behind by a Matlock boot.
Unnecessary play-acting from Whelan saw him collapse to the floor as Guiseley's dark tactics persisted, delaying the game which had little flow to it in any event.
In between two Matlock changes, Whitham cut in from the left but his shot swerved yards wide.
Then at the other end, Goundry looked to be impeded in the box but again Mr Ahmad said no.
More unrest followed with Entwistle's booking and a cynical foul by Whitham on Alex Duhameau saw the yellow card brandished once more.
Duhameau then broke down the left, his low ball across the face of the goal taking an unintended deflection off a defender before bouncing out for a fruitless corner.
Matlock used their third substitute in Milovanovic but an unwanted and dangerous challenge by Kwame Boateng on Slew led to the yellow card out again to both players plus Ible in another skirmish.
Yates completed the crime count late on for a late challenge on Murphy as one of the worst games in the last two to three seasons reached its conclusion.
Amazingly only five minutes of added time were allowed, given the ruck, the visitors' gamesmanship which took game management to the extreme, the six substitutions and eight second half cautions.
Matlock in many ways played right into Guiseley's hands as the giant Courtney Meppen-Walters won and mopped up virtually everything at the back.
Guiseley gave a typical performance of a Paul Phillips side, ugly, aggressive and sometimes beyond the pale. But it proved to be effective.
Matlock fell into the trap Phillips had set. What a pity therefore that Deeney's error gave them the ideal boost to halt the game as a spectacle.
One point out of six at home this week is a real dent to Matlock's play-off hopes and with a trip to clear leaders South Shields on Saturday, their February programme does not get any easier.
MATLOCK TOWN: 1 Saul Deeney 2 Jamie Sharman (14 Jaz Goundry 71) 3 Ethan Cartwright 4 Dan Bradley 5 Adam Yates 6 Ioan Evans 7 Al Byrne (12 Alex Duhameau 68) 8 Jorome Slew 9 Harry Wakefield 10 Connor Dimaio (15 Saul Miovanovic 84) 11 John Johnston Other sub: 17 Jim Pollard
GUISELEY: 1 Cameron Mason 2 Kwame Boateng 3 George Smith 4 Ross Daly 5 Jameel Ible 6 Leigh Whelan (14 Alfie Moulden 75 (12 Spencer Harris 90) 7 Lewis Whitham 8 Callum Chippendale 9 Kallan Murphy 10 Adam Haw (17 Osebi Abadaki 49) 11 Courtney-Meppen-Walters Other subs: 15 Ekow Coker 16 Shane Smeltz
REFEREE: Waqar Ahmad (Rotherham) ATTENDANCE: 451 BEST GLADIATOR: Adam Yates