Home // First Team Fixtures & Results
Matlock Town FC vs Liversedge FC
Attendance:
527
Referee:
William Cavanagh (Sheffield)
Date:
11 October 2022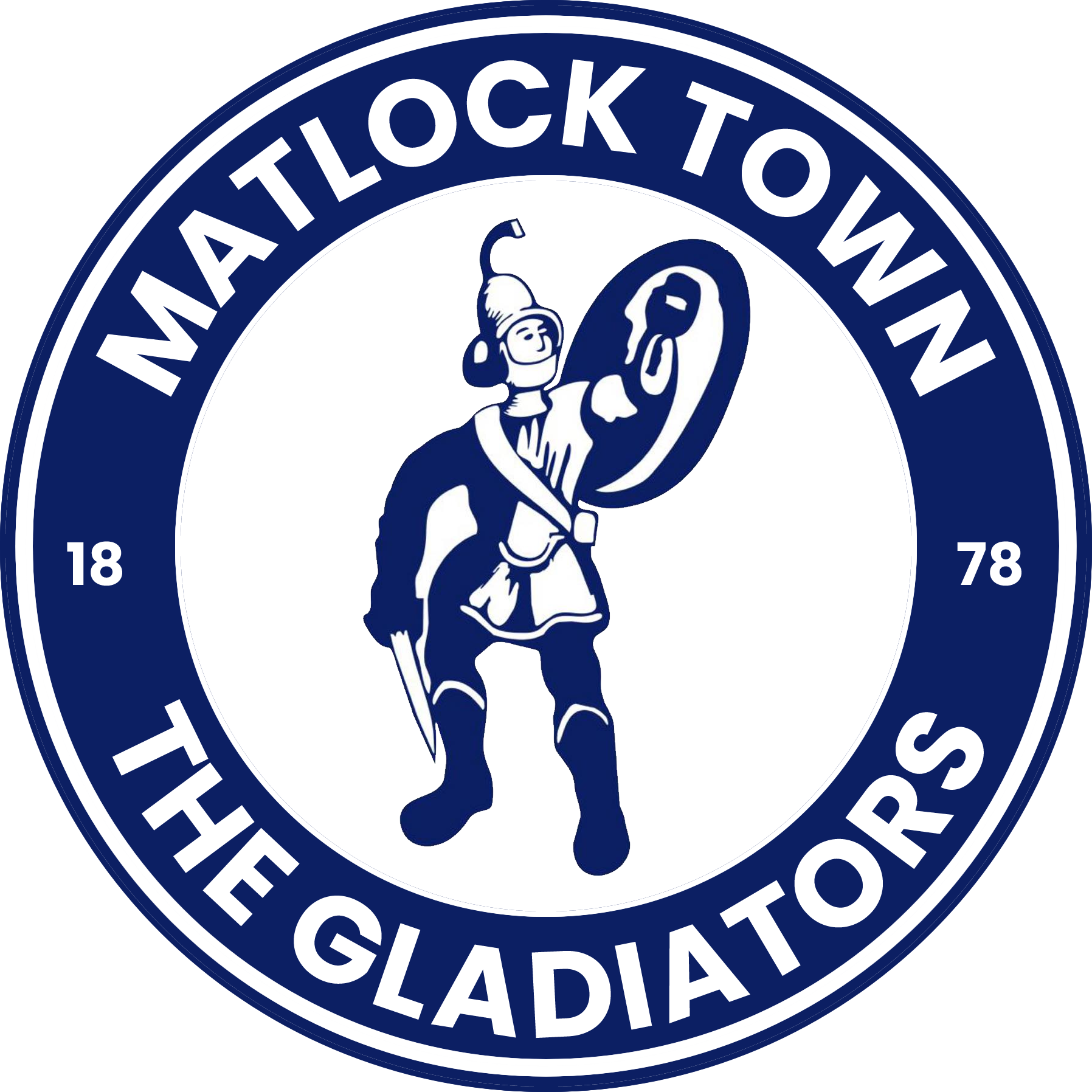 Matlock Town FC
1
FT
The Proctor Cars Stadium
Northern Premier League
Liversedge FC
2
Match Report
MATLOCK TOWN 1-2 LIVERSEDGE
Liversedge caused a major shock in breaking Matlock's unbeaten home record so far this season and moving off the foot of the table.
Matlock will undoubtedly feel the defeat was self inflicted. They gave away a poor goal after only 7 minutes and then were opened up ten minutes later as the Cleckheaton based side extended their advantage.
But there were still decent chances for Matlock to save themselves but they missed the lot until substitute Shaun Tuton drove home shortly before six added minutes were signalled at6 the end of the contest. It proved to be too little, too late for Craig Elliott's men.
Elliott had made three new signings ahead of the game, two starting with winger John Johnstone and midfielder Brad Abbott starting and the third acquisition, Akeem Hinds being on the bench. Jorome Slew and Simon Njaria stepped down from the first eleven on duty against Sutton Coldfield last weekend.
Attacking the cricket end, Matlock's Jordan Barnett put in a teasing early cross that goalkeeper Jordan Porter punched clear, poleaxing Kallan Murphy in the process.
But shortly afterwards Matlock found themselves behind when a slack pass from new boy Abbott midway inside his own half led to ZAK DEARNLEY shooting over Jim Pollard and into the net off the underside of the bar. No doubt about it, the visitors, who had won at FC United of Manchester on Saturday through another Dearnley strike, were buoyed by the unexpected Matlock gift and then missed opportunities by the Gladiators.
Porter grabbed a deflected Murphy strike before on the quarter of an hour mark, a fine Johnston cross was met at the far post by Reece Kendall whose header hit the sidenetting.
But Liversedge caused further consternation in the home ranks by scoring again after 17 minutes. This time ist was a well worked effort with some neat interpassing on the edge of the box followed by the experienced NATHAN CARTMAN firing low into the corner.
Liversedge proved that scoring is the name of the game and in fact scored twice out of two chances created in the opening half, Matlock had seventy five per cent possession but were wasteful when chances came their way.
A change in style from the Paul Phillips era sees Matlock now playing patient possession football which is more pleasing on the eye. But the ball needed to be moved at a faster pace, as Liversedge stuck ten outfield players behind the ball to protect their two goal lead.
Deflected Abbott and Wiles shots were held by Porter while an increasingly frustrated Barnett, who could not repeat his top notch show from the weekend, shot harmlessly high and wide.
A good chance fell to Murphy who completely miscued his header from a Barnett corner and then Wiles would be left bewildered how he missed the target from six yards out following a cross from Johnston. Matlock had met their Waterloo in missing great chances.
After Lees shot wide and Porter held a goalbound Barnett shot there was another gilt edged opportunity as Murphy slid in at the near post and could only bundle wide Johnston's low centre. Then a great ball into the danger area from Barnett found Murphy who saw his header pushed over the top by Porter.
But the swiftest of breaks from Liversedge caught Matlock cold and they escaped further embarrassment as Ben Atkinson shot against the foot of the post after rounding Pollard.
Could that prove to be a turning point?
The answer was ultimately no as the tale of Matlock dominating play but having no end product went on and on and on.
They had the ball in the net on 64 minutes as Sharman headed in but Kendall had been pulled up for holding a defender.
Dom McHale was on to try and provide more inspiration in the final third, clearing the bar with two fiercely struck efforts.
TUTON did eventually bury a chance to give the Gladiators a faint chance of rescuing a point but the closest they came was from another McHale shot which was deflected off target.
Liversedge celebrated a momentous win and another good away result as all of their ten points have been won away from home. The result again proves what a crazy world the NPL is and that anyone can beat anyone else at any given time.
They have a dream of maintaining their Premier Division status and they showed enough spirit, in spite of being under attack and being outplayed for long periods to suggest that could happen.
Elliott has to find a solution to what seems to be an age old problem for Matlock, finding the man to stick the ball in the opponents' net. When all is said and done, for all of their attractive football, they left the field with nothing and any promotion hopes could again be slipping through their fingers.
MATLOCK TOWN: 1 Jim Pollard 2 Kallum Mantack 3 Reece Kendall 4 Mark Lees (12 Dom McHale 59) 5 Jamie Sharman 6 Ryan Qualter 7 John Johnston 8 Brad Abbott (17 Jorome Slew 75) 9 Kallan Murphy (16 Shaun Tuton 83) 10 Alex Wiles 11 Jordan Barnett Other subs: 14 Akeem Hinds 15 Simon Njaria
LIVERSEDGE: 1 Jordan Porter 2 Alfie Raw 3 Jack Hardacre 4 James Hurtley 5 Jack Steers 6 Kurt Harris 7 Zac Dearnley (12 Joe Walton 70) 8 Ben Atkinson 9 Nathan Cartman (17 Connor Smythe 90) 10 George Proctor (18 Jack Stockdill 88) 11 Casey Stewart Other subs: 12 James Walshaw 16 Josh Barratt
REFEREE: William Cavanagh (Sheffield) ATTENDANCE: 527 BEST GLADIATOR: John Johnston