Home // First Team Fixtures & Results
Matlock Town FC vs Notts County
Attendance:
346
Referee:
Jamie O'Connor (Chesterfield)
Date:
18 July 2023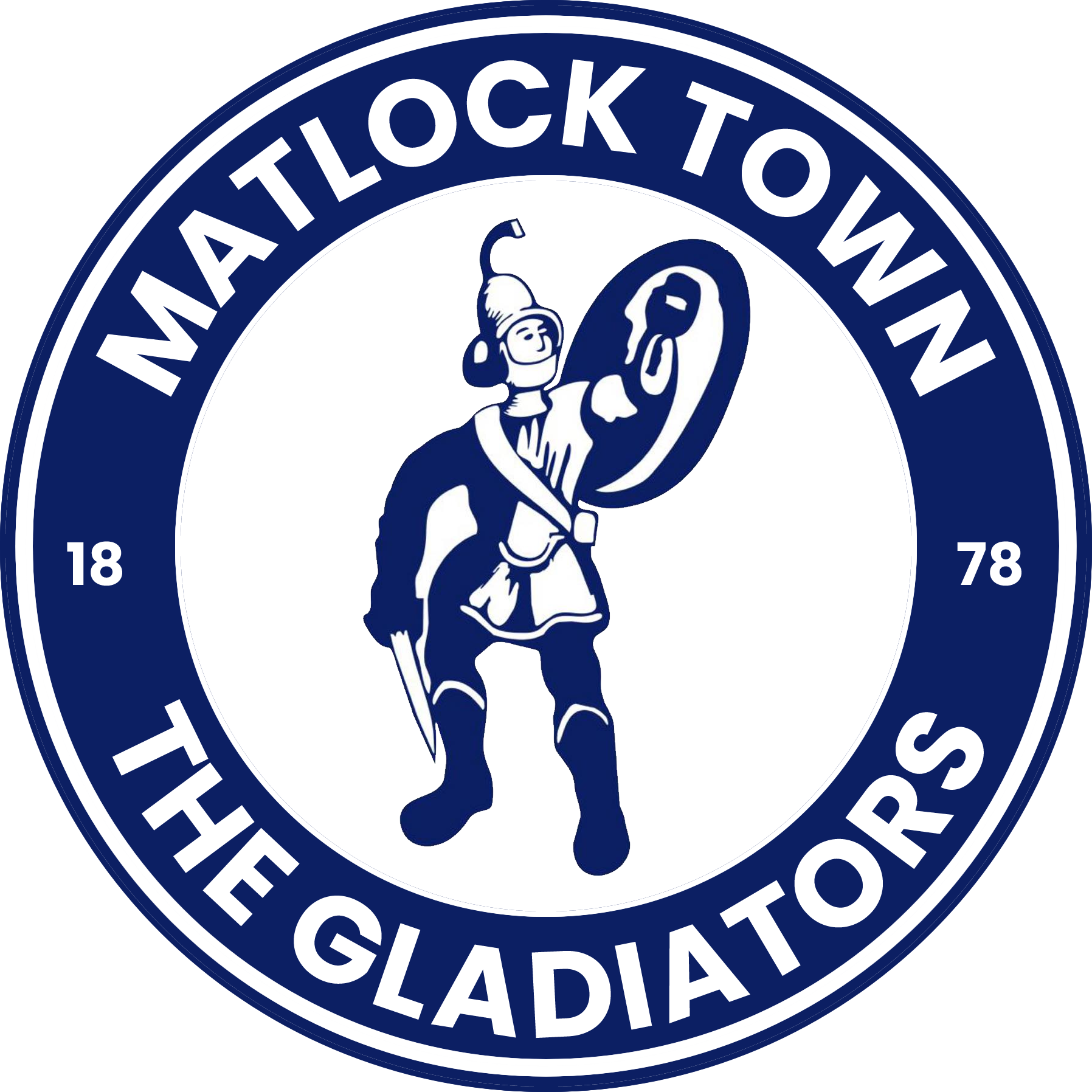 Matlock Town FC
6
FT
The Proctor Cars Stadium
Pre Season Friendly
Notts County
1
Match Report
MATLOCK TOWN 6-1 NOTTS COUNTY X1
The Gladiators went to town in the scoring stakes hammering a youthful Magpies line up for six but it did not prove too be all plain sailing at the Proctor Cars Stadium on Tuesday night.
Matlock surged five goals ahead by the 29th minute but in a bizarre opening when they looked sluggish at the back, they may have been behind, a misplaced Robbie McNicholas header and indecision by goalkeeper Saul Deeney presenting Diego Edwards with a golden chance which he trundled wide.
Just two minutes later a well rehearsed corner routine saw JON MARGETTS skilfully turn in the first of his hat=trick on 6 minutes.
County threatened again when Deeney was forced to the ground to deny Daniel Adiefeh who had seemingly taken on and beaten the entire Matlock defence in a run from the right. Matlock broke with devastating pace through John Johnston on the right, his low cross being meat and drink for MARGETTS to slot in with just 11 minutes on the clock.
The young Magpies continued to look dangerous when they attacked, Riley Reynolds this time cutting in from the right to force Deeney to push away his fiercely hit drive for an unproductive corner.
But as good as Notts looked on the attack they were equally woeful and naïve at the back.. It was three on 16 minutes as nobody challenged HARRY WAKEFIELD at the near post, the striker being given a free header from a corner and after a couple of close scrapes at the Notts end, another corner and this time a glancing header from WAKEFIELD made it 4-0 by the 24th minute.
Freddie Pitts sent MARGETTS sprawling to concede a penalty which was clinically converted by the Gladiators number nine who looks as if he will become a firm fans favourite at the Proctor Cars Stadium this season.
The half ended with Sam Hooper shooting narrowly over the bar from twenty yards as by now it looked all too easy for Matlock.
The big question was whether this was the ideal preparation for Matlock ahead of the new NPL campaign.
There looked to be some complacency in the Matlock ranks as they allowed Notts to dictate proceedings at the start of the second period. The hosts looked disjointed and conceded early, Neo Saunders driving into the box with Matlock failing to find an effective tackle, the ball arriving at the feet of EDWARDS who scooped an untidy effort beyond Deeney for what proved to be a 47th minute consolation.
Margetts was twice off target with Johnston also firing wide before at last Matlock put together a more telling move as OLLY CLARK rose majestically to powerfully head home a cross from the left by Joe West on 68 minutes.
Matlock made six substitutions at once with twenty minutes left, Notts kept on battling but to no avail. In some ways it was literally men against boys, the Magpies having sent their first team squad to AFC Telford instead, the tie at Matlock having originally been billed as a mixture of first team and under 23 players.
The positives are more minutes in the legs of most who will most likely be in contention for the opening league game on 12 August, plus goals for strikers Jon Margetts and Harry Wakefield with Matlock showing a refreshing ruthlessness in front of goal in the opening third of the contest. Causes for concern were the defensive lapses and allowing a youthful opponent a chink of light to find a way back into the game. NPL sides will punish these faults, but pre season is for ironing out any problems . It's best they occur now than in three weeks time.
MATLOCK TOWN: 1 Saul Deeney (17 Trialist 70) 2 Robbie McNicholas (Trialist E 70) 3 Joe West (14 Trialist B 70_ 4 Sam Hooper (Trialist C 70) 5 Jamie Sharman 6 Ioan Evans 7 John Johnston 8 Andrew Wright 9 Jonny Margetts 10 Harry Wakefield (Trialist A 70) 11 Olly Clark (Trialist D 70)
NOTTS COUNTY: 1 Trialist 2 Freddie Pitts (14 Frankie Devereux 46) 3 Max Cavanagh 4 Daniel Adiefeh 5 Archie Aves 6 Jonnie Gilbert 7 Ash Fearon 8 Riley Reynolds 9 Diego Edwards (17 Ethan Harrison 70) 10 Alex Li (18 Sam Edginton 58) 11 Neo Saunders (16 Kieran Cooney 58)
REFEREE: Jamie O'Connor (Chesterfield) ATTENDANCE: 346