Home // First Team Fixtures & Results
Matlock Town FC vs Sheffield FC
Attendance:
269
Referee:
Harry Jones (Ripley)
Date:
01 September 2020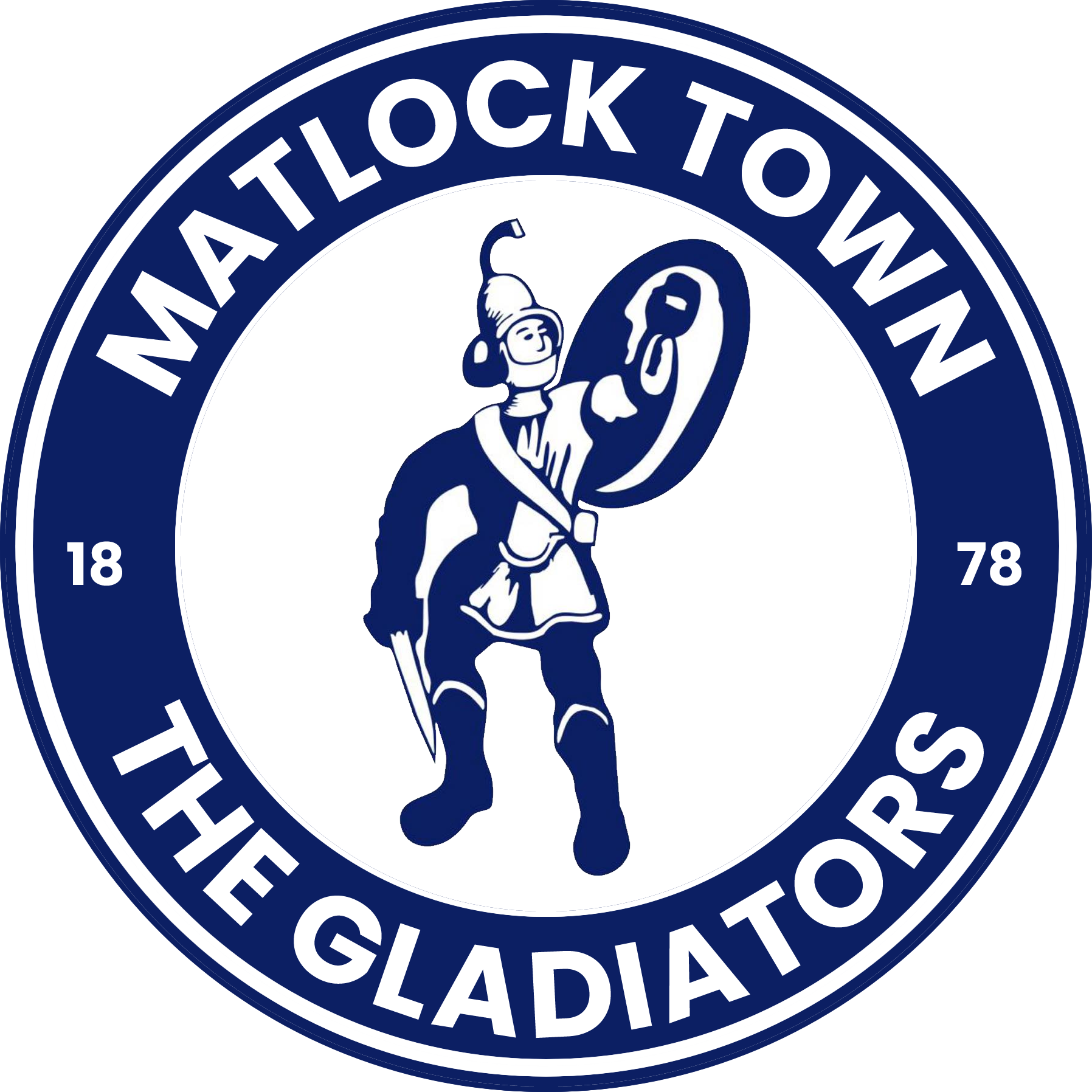 Matlock Town FC
0
FT
The Proctor Cars Stadium
Pre Season Friendly
Sheffield FC
0
Match Report
Matlock Town 0-0 Sheffield FC
Tuesday night's friendly with NPL South East Division Sheffield probably posed more questions than presented answers for Matlock boss Paul Phillips.
Sheffield battled hard and deserved their draw,. They had probably the best chance to secure the win when goalkeeper Jon Stewart brought down Ryan Viggars seconds after the half hour mark but Stewart was down quickly to push away Viggars' spot kick which was gently hit and too close to the six foot plus Gladiators' custodian.
But Phillips has more deep lying problems. Stewart retired at half time with a fresh knee injury which looks likely to keep him out for six to ten weeks and Phillips himself weas forced to don the goalkeeping gloves in the second half.
It was also an all too familiar tale of Matlock missing chances when they were on top during the opening half and with both sides making the usual sweeping changes of a pre season friendly, the game turned into a scrappy affair, when everyone seemed to be careless in possession. Misplaced passes were plentiful and the referee's whistle frequent as petty fouls became the order of the day.
Matlock's need for extra guile in midfield plus another striker was crystal clear, now add a goalkeeper to the list and Phillips is likely to be busy in the coming days.
Burly Liam Hughes badly needs support, often fighting a lone battle in attack. His workrate could not be faulted though in a 4-2-3-1 Matlock formation. Twice in the opening ten minutes he slid in to lift crosses from either flank over the bar. Callum Dolan then had two great chances, once striking an upright and then firing wide with only former Matlock goalkeeper Jonathan Hedge to beat. An indirect free kick close to goal saw Alex Byrne's drive charged down before Sheffield, growing in confidence, broke through the centre and Stewart upended Viggars following a moment's hesitation.
But Matlock survived as Stewart made amends for his misjudgememt.
A trialist midfielder was impressing for Matlock and might have earned the hosts a penalty when he attacked Sheffield's jugular in a burst down the right shortly before the interval but referee Harry Jones was unimpressed by the penalty shout and equally unhappy when he booked Ryan Qualter for dissent shortly afterwards. The free kick from Adam Chapman was powerfully hit, but Stewart parried it low to his right to keep the scoresheet blank.
Phillips' appearance between the sticks was undoubtedly the surprise of the night and he seldom looked like being beaten. Apart from a long range Chapman drive which skidded narrowly wide, he had a relatively easy time of it. Matlock defended superbly with Adam Yates and Qualter dominant.
Both Dolan and Callum Chippendale had efforts charged down and Hughes volleyed yards into the night sky after substitute Craig King had knocked Chippendale's cross into the danger zone.
But Matlock failed to work Hedge nearly enough, the goalkeeper being only seriously extended once when he threw himself to his left to keep out a header. Two more Hughes headers were off target as in the end, Matlock became too predictable in their build up, resorting to long hopeful balls forward which invariably went through to Hedge or were comfortably dealt with.
Matlock's effort could not be faulted but they need something out of the ordinary, a Plan B or C when the opposition defends stubbornly.
They are a little over a week away from their opening cpmpetitive game of the new campaign, a banana skin of an away FA Cup Preliminary Round tie at OJM Black Country Rangers. At present the vast changes in personnel made over the summer are indicating it's still very much work in progress with problems to address.
MATLOCK TOWN: 1 Jon Stewart 2 Declan Walker 3 Lewis Turner 4 Adam Yates 5 Ryan Qualter 6 Trialist 7 Alex Byrne 8 Spencer Harris 9 Liam Hughes 10 Callum Chippendale 11 Callum Dolan Subs-all used: Joe Coveney, Mark Lees, Reece Kendall, Craig King, Louis Potts, Paul Phillips
SHEFFIELD: 1 Jonathan Hedge 2 Josh Burns, 3 Jamie Green 4 Adam Chapman, 5 Lee Cooksey 6 Damian Magee 16 Danny Deakin 8 Cody Prior 9 Ryan Viggars 10 Jordan Sheldon 11 Alex Wonham Subs-all used: Matt Roney Mo Gashi, Louis Maguire, Joel Purkiss, Marc Newsham
REFEREE: Harry Jones (Ripley) ATTENDANCE: 269