Home // First Team Fixtures & Results
Matlock Town FC vs Stafford Rangers
Attendance:
566
Referee:
George Eaton (Stockport)
Date:
29 October 2022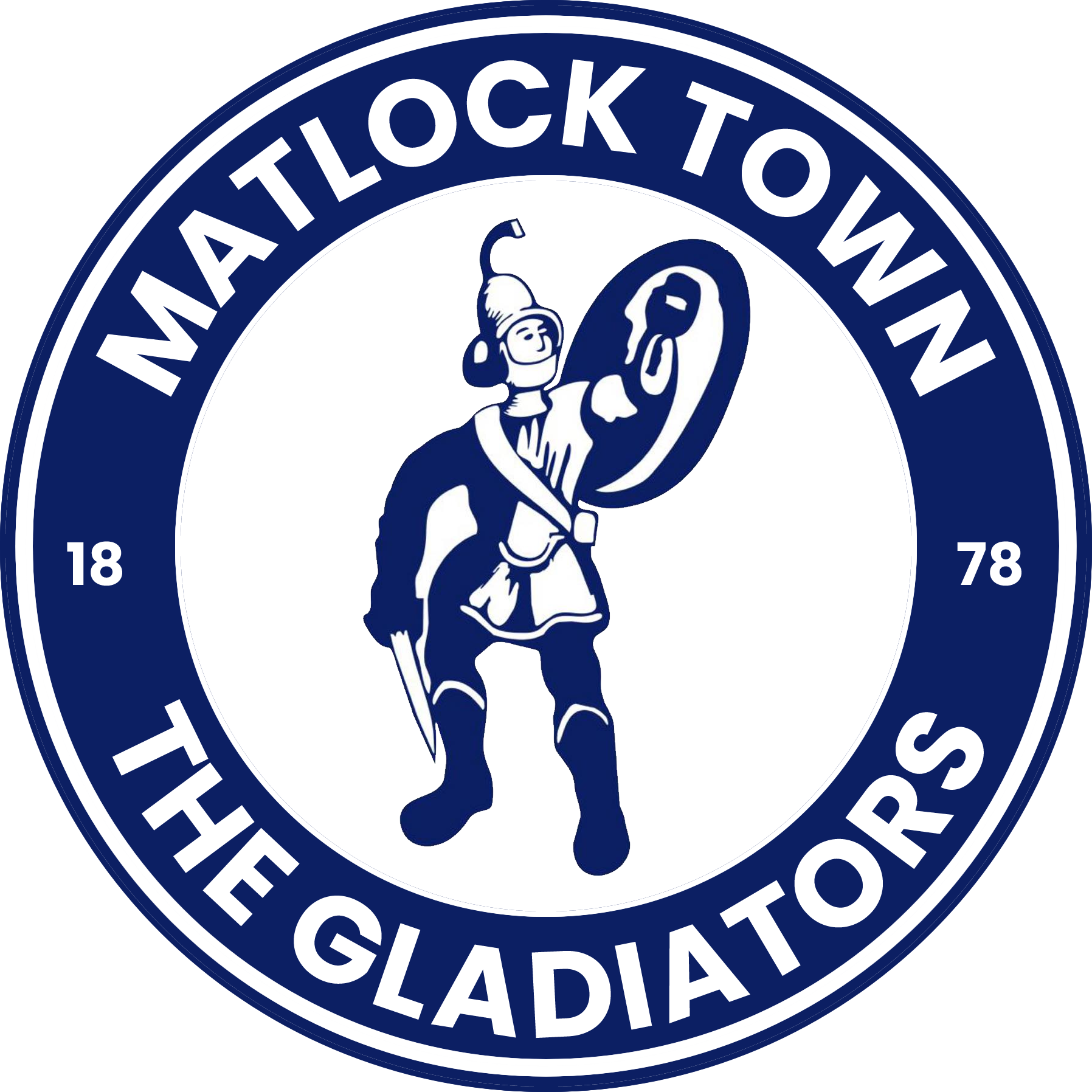 Matlock Town FC
1
FT
The Proctor Cars Stadium
FA Trophy
Stafford Rangers
0
Match Report
Matlock Town 1-0 Stafford Rangers
Al Byrne struck the decisive below just two minutes into the second half to confirm Matlock's advancement into the Isuzu FA Trophy 2nd Round at the Proctor Cars Stadium on Saturday.
One touch at the far post from a penetrating centre from Jordan Bennett proved to be enough as Matlock had plenty of staff on hand to finish the move off with Bartosz Cybulski and Kallan Murphy also on hand in the danger zone.
Stafford had proved to be a hard nut to crack but the goal lit up the world as far as Matlock was concerned. There was little doubt that Matlock deserved the win for Rangers scarcely tested Jim Pollard in the Matlock goal, their main tactic coming from the gigantic long throws from Tom Tonks that were pinged at pace towards the goal line.
But Matlock stood firm and were able to celebrate two home wins against the Rangers this season as the theory of better the devil you know came to the fore.
Manager Craig Elliott names the same starting line up that had demolished Marske in midweek, although there was a change on the substitutes bench as Alex Wiles was available again and named in place of Shaun Tuton who has joined Belper.
Aiming to continue from where they left off against Marske, the Gladiators began brightly with Ioan Evans directing a Jordan Barnett free kick wide before Barnett himself was set up by Cybulski for his shot to be deflected for a corner from which skipper Ryan Qualter nodded wide at the back post.
Jack Baxter fired over the bar for the visitors as Matlock cleared a Tonks throw from the left to the edge of the box but it was soon Matlock probing again with Rangers custodian Cameron Belford pulling off a fine save from Barnett, Stafford possibly being a touch fortunate that the ball dropped to Barnett to strike with his weaker right foot.
After a chip from John Johnston cleared the bar, Stafford came more into the contest and there was a heart stopping moment for Jamie Sharman and Matlock in the 21st minute when his sliced clearance shot narrowly over his own goal to produce a corner from which Ethan Stewart headed harmlessly wide.
Another long Tonks throw caused consternation at the back as two Stafford shots were blocked, the second for a corner which eventually saw Pollard claim possession in a crowded area.
Sharman began a promising move which was caried on by the energetic Johnston to find Barnett whose cross skimmed the head of Murphy and dropped wide with Byrne also in the thick of things beyond Murphy. It was a good chance and Stafford's Ntumba Massanka should have been telling Murphy you'll be sorry you missed that chance when he was through on goal five minutes before the interval. But the burly number nine never looked confident and it proved to be a tragedy for Stafford as he squandered their best of very few chances they created in the game by screwing his shot wide with only Pollard to beat.
So when Byrne netted in the first attack of the second half, the importance of the Massanka miss was amplified.
The Rangers took off giant centre back Derek Ubah who was fortunate not to be given a second yellow card for a foul on Murphy, having been booked with his central defensive partner Stewart in the first half, Matlock's Evans joining them later.
Barnett was a coat of paint away from scoring a spectacular second for the Gladiators, his 65th minute forty yarder clipping the bar before shortly afterwards, Byrne saw two attempts go close, the first being blocked and the second hitting a black and white striped shirt to force an unproductive corner.
From then on there were no clear cut chances as Matlock saw out the game in relative comfort, Stafford failing to breach a strong Gladiators back line. Tonks saw his free kick and the follow up both blocked but Pollard was well protected as Matlock's game management was first class to ensure there would be another £3000 in the club coffers.
Simon Njaria was named as man of the match, his covering and tacking in midfield ensured that the defenders had a comfortable afternoon. It was without doubt his best game in Matlock colours, also being at the heartbeat of Matlock's forays going forward.
So Matlock are moving on a step further in the FA Trophy and would be hoping for a favourable draw.
MATLOCK TOWN: 1 Jim Pollard 2 Jamie Sharman 3 Jordan Barnett 4 Mark Lees 5 Ioan Evans 6 Ryan Qualter 7 John Johnston (14 Alex Wiles 90) 8 Simon Njaria 9 Bartosz Cybulski (15 Akeem Hinds 80) 10 Kallan Murphy 11 Al Byrne (15 Akeem Hinds 87) Other subs: 16 Jorome Slew 17 Brad Abbott
STAFFORD RANGERS: 1 Cameron Belford 2 Andrew Burns 3 Joe Dunne (14 Jack Sandel 87) 4 Jack Baxter 5 Ethan Stewart 6 Derek Ubah (16 Luis Morrison-Derbyshire 56) 7 Jaiden White 8 Tom Tonks 9 Ntumba Massanka 10 Alex-Ray Harvey 11 Joe Kenton (15 Joe Willis 70)
REFEREE: George Eaton (Stockport) ATTENDANCE: 566 BEST GLADIATOR: Simon Njaria