Home // First Team Fixtures & Results
Mickleover FC vs Matlock Town FC
Attendance:
503
Referee:
Sam Wesson (Leicester)
Date:
19 March 2022
Mickleover FC
2
FT
Don Amott Arena
Northern Premier League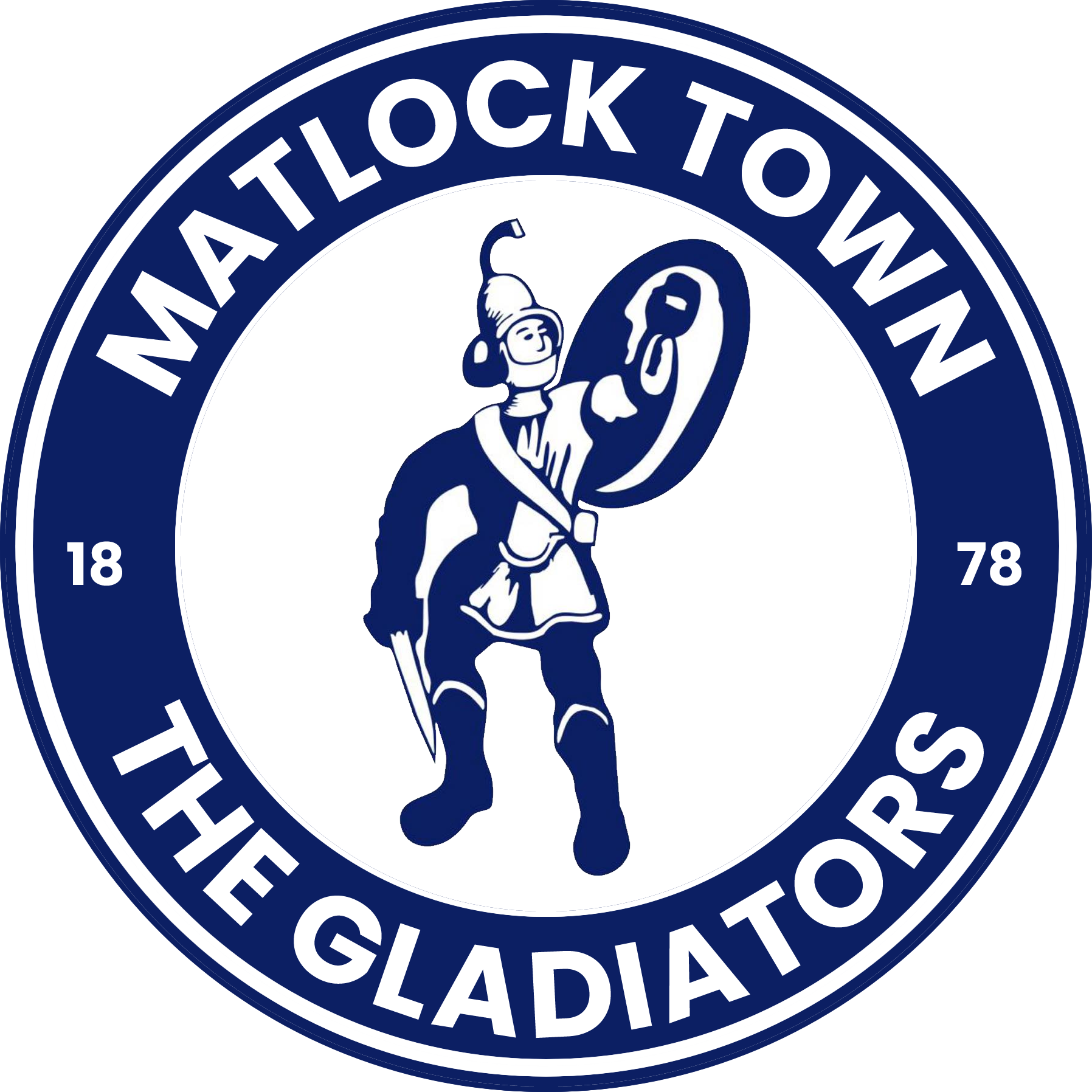 Matlock Town FC
1
Match Report
Mickleover 2-1 Matlock Town
Matlock's miserable run of form continued at the Don Amott Stadium with a disappointing performance which matched the result to put another huge dent in their hopes of winning the title.
Mickleover went two goals ahead through Stuart Beavon on 25 minutes and William Radcliffe in the 68th minute and although Ioan Evans halved the deficit two minutes later it proved to be only a consolation effort.
The Gladiators were without their suspended captain Liam Hughes so while Alex Byrne took the skipper's armband, Marcus Marshall came in to partner Ross Hannah in attack. Alex Wiles was declared fit but withdrew at half time, and Jamie Sharman was recalled in place of Adam Yates who was on the bench.
Matlock actually made the brighter start in terms of chances created, Marshall's penetrating 3rd minute run ended with him finding Hannah whose shot was charged down at the expense of a fruitless corner. Then Matlock won a free kick on the edge of the penalty box which Byrne placed on to the roof of the net before Matlock attacked down the right for a trademark Byrne cross to be met by Reece Kendall's header which former Matlock goalkeeper Jonathan Hedge saved comfortably.
At the other end Sharman did well to block a drive from Beavon, Shaquille McDonald striking the loose ball high over the bar. Rhys Dolan on the left was creating a lot of danger for Mickleover with some strong running on the left. Radcliffe pulled an effort wide but it was Matlock who should have gone ahead when on 19 minutes Hedge saved well from Hannah who shortly afterwards was presented with a great chance but his shot sailed over the bar.
Matlock badly needed one of these chances to go in particularly as the hosts rallied for a power packed McDonald free kick to flash narrowly wide and Mark Lees did well to block another on target effort.
But Town's prolifigacy in front of goal was punished when Mickleover took the lead, BEAVON blasting home the loose ball after the Matlock defenders had blocked yet another shot at goal.
Matlock looked for a reply with some intricate build up play with Byrne crossing for Kendall to nod wide but Mickleover remained dangerous with McDonald's run ending with a tame shot which dropped wide.
Kendall was again in the thick of things in the Mickleover area, but headed too high, this coming shortly after a great block by James Butler kept out a Hannah shot after Marshall had again featured well in the build up.
So again on their bogey ground where they are yet to win in the league, Matlock had it all to do.
They were unlucky not to level just two minutes after the restart when Hedge made a fantastic finger tip save to tip a Ryan Qualter header over the bar. Terry Hawkridge had replaced Wiles at the interval and a second change followed on 54 minutes, Jesurun Uchegbulam coming on for Marshall who had received a blow near his eye.
Joe Young kept Matlock in contention with a magnificent save to deny McDonald who looked certain to score. Could Matlock take advantage?
Byrne shot over from a free kick in an ideal area, strikes which were going in earlier in the season. Hedge did well to keep pout a Kendall shot following good work by Uchegbulam but Mickleover delivered the killer blow when Mickleover attacked down the right and RADCLIFFE scored with a fine header to double the hosts' lead.
Matlock badly needed a quick response and they got it when following an almighty goalmouth scramble from a corner, EVANS was credited with the goal as it was pushed over the line.
Matlock increased the tempo and the pressure, Byrne's shot being blocked and Kendall yet again being in the right place only to see Hedge keep out his close range header.
But Mickleover saw out the late Matlock threat and Beavon broke through to narrowly miss the chance of a third for the hosts with the Gladiators committing men forward.
Matlock cannot seem to buy a win at the moment, just one win in nine games now and their hopes of finishing top are receding. Manager Paul Phillips admitted yet again his side was not good enough on the day but they would keep battling to put things right. A big seven games to come to finish the regular league season.
MICKLEOVER: 1 Jonathan Hedge 2 Elliott Walker 3 Rhys Dolan 4 James Butler 5 Phil Watt 6 Keme Agustien 7 Andy Dales (15 Pablo Mills 79) 8 William Radcliffe 9 Shaquille McDonald (16 Callum Niven 82) 10 Stuart Beavon 11 George Milner. Other subs: 12 George Atwal 14 Andrew Wright 17 Kai Moore
MATLOCK TOWN: 1 Joe Young 2 Jamie Sharman 3 Reece Kendall 4 Ioan Evans 5 Ryan Qualter 6 Mark Lees 7 Alex Byrne 8 Alex Wiles (12 Terry Hawkridge 46) 9 Ross Hannah (17 Adam Yates 76) 10 Marcus Marshall (16 Jesurun Uchegbulam 54) 11 Callum Chippendale Other subs: 14 Luke Daly 15 Reece Webb-Foster
REFEREE: Sam Wesson (Leicester) ATTENDANCE: 503 BEST GLADIATOR: Reece Kendall