Home // First Team Fixtures & Results
Morpeth Town vs Matlock Town FC
Attendance:
379
Referee:
Givi Todua (Sunderland)
Date:
19 August 2023
Morpeth Town
3
FT
Craik Park
Northern Premier League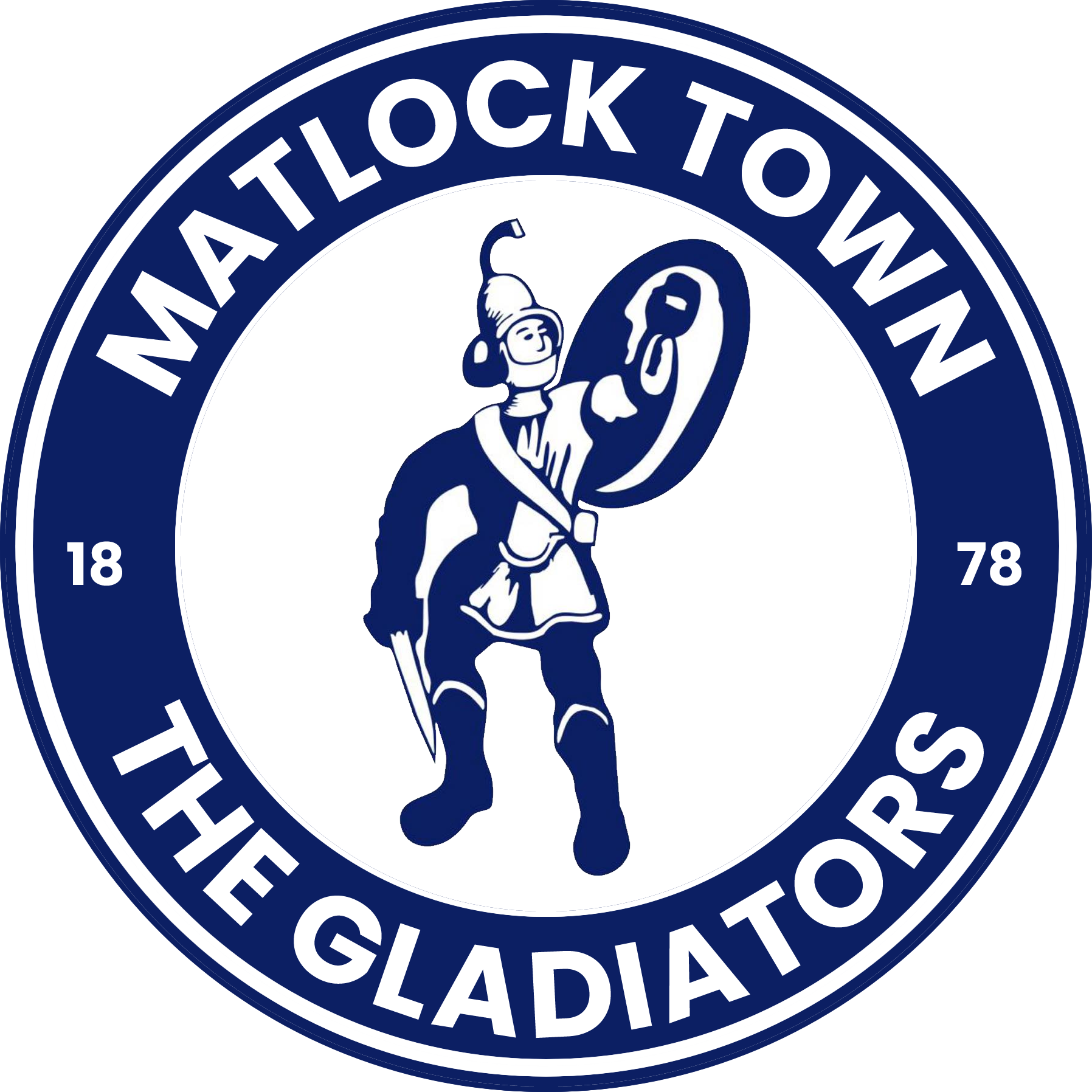 Matlock Town FC
3
Match Report
MORPETH TOWN 3-3 MATLOCK TOWN
Matlock's hopes of a first win of the season evaporated late on with the Highwaymen scoring two late goals with the Gladiators leading 3-1.
But that does not tell the whole story as Matlock were down to ten men from the 61st minute when Jamie Sharman received a second soft yellow card from a card happy referee Givi Todua who certainly won't be featuring on any Christmas card list from Matlock supporters. George Wilkinson, Ioan Evans, Jonny Margetts and Andrew Wright also all found their way into the official's notebook.
That was a pivotal moment as was when substitute Karl Demidh was clear with only goalkeeper Dan Lowson to beat but Lowson kept his strike out. Had Demidh scored it would have been 4-1 and there would have been no way back for the hosts.
It felt like a loss for the Gladiators, the consolation being a much improved all round performance and getting off the mark in terms of goalscoring for the season.
Kemy Agustien was a surprise inclusion at the heart of the Gladiators midfield as injuries struck with Joe West missing with an absess, Reece Styche being named only as a substitute due to his ongoing shoulder problem and John Johnston being included but nursing an achilles problem. There were recalls to the starting eleven also for Nat Crofts and Olly Clark with George Wilkinson slotting in at left back.
Both sides showed their attacking intentions early on with Saul Deeney getting down well to turn aside a twenty yarder from Andrew Johnson and Crofts firing at Lowson after an initial neat move involving Augustien and Andrew Wright, the ball finding Jon Margetts whose shot was blocked.
But it was Matlock who struck first in the 9th minute, Margetts crossing towards Crofts at the near post who having failed to make significant contact helped the ball on to JOHNSTON who ran the ball in from close range.
The Gladiators thought they had doubled their advantage in the 16th minute when Lowson pushed out a Margetts header with Margetts netting from the loose ball but the offside flag was up to stifle the celebrations. Crofts then shot goalwards , his shot deflecting wide for a corner but Wright looked to be in a better spot had Crofts found him.
Margetts extended Lowson again creating a chance on his own from Deeney's long clearance, Lowson pushing the ball aside for another corner. Half chances then fell to Ioan Evans and Crofts with Wright hooking wide as Matlock maintained their pressure from a free kick.
Morpeth had been restricted to long range attempts which failed to trouble Deeney but they were level in the 38th minute. Matlock made a hash of clearing their lines and DANIEL BARLOW was unattended as he finished low past Deeney.
Matlock threatened almost immediately with Margetts shooting too high but they regained the lead on 42 minutes, Crofts knocking a short pass inside to WRIGHT who powered his shot home from the edge of the box, Lowson getting a hand to the shot but failed to keep it out.
They were asking questions again just a minute into the new half, Johnston volleying a Crofts cross along the six yard box and then having a shot deflected at Lowson before Sharman received his marching orders. In total, there were four more yellow cards for the visitors as opposed to two for the home side in what was not a dirty game.
Agustien who had been a tower of strength in the engine room had to come off after twice falling to the turf with Demidh his replacement, Margetts dropping into a deeper role. From the free kick Matlock broke swiftly with Morpeth wanting a spot kick and CROFTS was a man on a mission as he burst through and planted a superb twenty five yarder over Lowson and into the roof of the net.
There was another chance for Demidh which he crashed high and wide and Matlock would pay for these misses.
In a late, late rally Sam Hodgson blasted against the underside of the bar before with ninety seconds of the regulatory ninety minutes remaining, LIAM NOBLE shot powerfully from distance to halve the arrears. Hodgson then missed a great chance and then Crofts struck the outside of the post for the Gladiators.
It should have been a matter of sound game management from this point on for Matlock but in the 8th minute of time added on BARLOW notched his second with a low shot from the edge of the box beyond the diving Deeney. Where the official found all of the extra time from remains a mystery, visiting fans believing the referee would play long enough for Morpeth to score.
But the inconsistency of the official was there for all to see, with Matlock picking up cards for seemingly the softest of reasons. The hosts skipper Jeff Henderson had already been booked when in a state of anger he blasted the ball away at the touchline and was only spoken to.
It was a lost opportunity for Matlock who had played well and they came back down the A1 angry and frustrated.
MORPETH TOWN: 1 Dan Lowson 2 Jack Robson 3 Liam Miller (17 Nathan Nkunko 68) 4 Will Jenkins (14 Ryan Donaldson 5) 5 Jeff Henderson 6 Chris Reid 7 Vinnie Steels 8 Liam Noble 9 Sam Hodgson 10 Daniel Barlow 11 Andrew Johnson Other subs: 12 Michael Turner 15 Ryan Wombwell 16 Will Dowling
MATLOCK TOWN: 1 Saul Deeney 2 Robbie McNicholas 3 George Wilkinson 4 Olly Clark 5 Ioan Evans 6 Jamie Sharman 7 John Johnston 8 Andrew Wright 9 Kemy Agustien (14 Karl Demidh 62) 10 Jon Margetts ( 16 Reece Styche 87) 11 Nat Crofts Other subs: 12 Harry Wakefield 15 Ewan Catt 17 Myles Wright
REFEREE: Givi Todua (Sunderland) ATTENDANCE: 379 BEST GLADIATOR: Nat Crofts