Home // First Team Fixtures & Results
Radcliffe FC vs Matlock Town FC
Attendance:
611
Referee:
Matthew Fletcher
Date:
16 August 2022
Radcliffe FC
1
FT
Stainton Park
Northern Premier League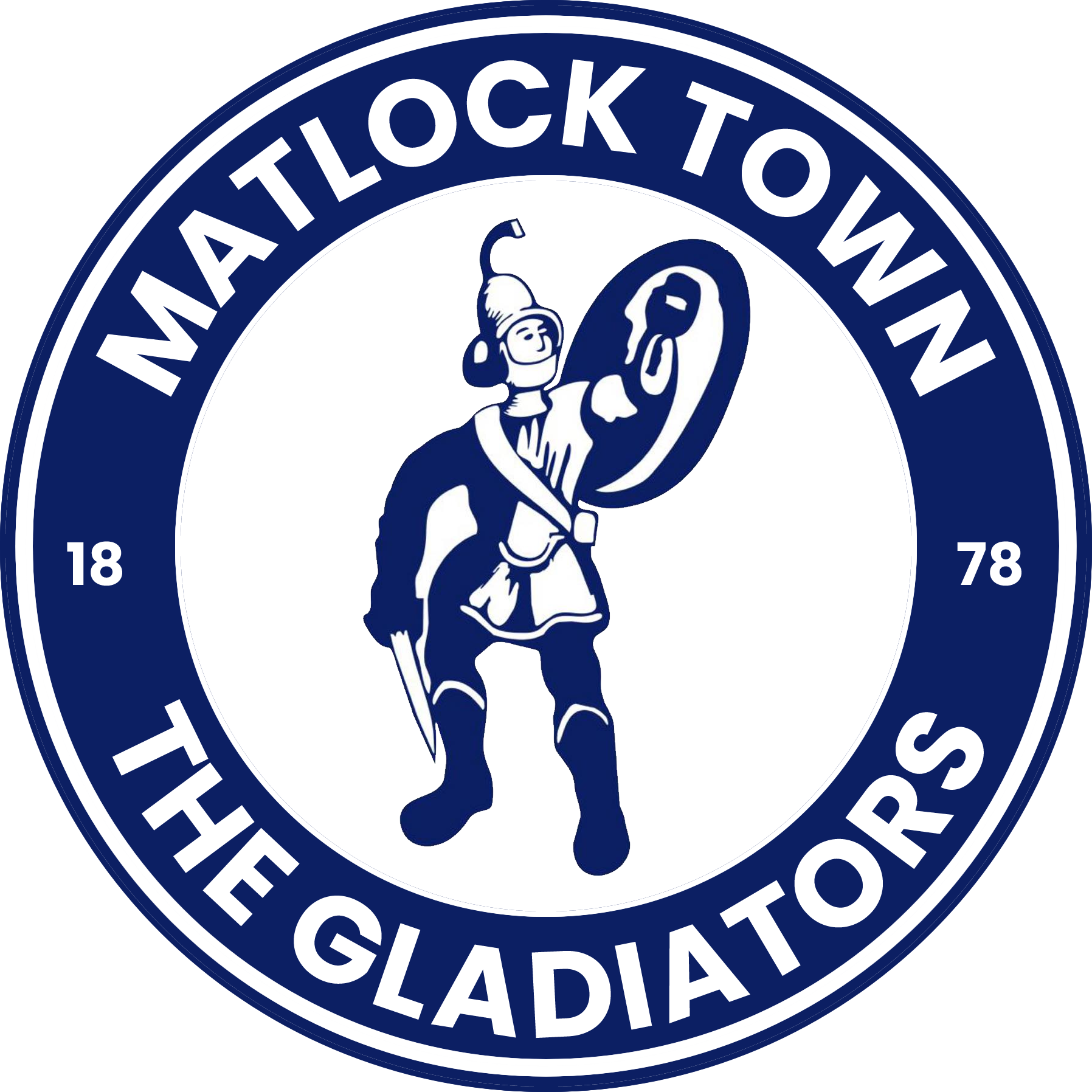 Matlock Town FC
0
Match Report
RADCLIFFE 1-0 MATLOCK TOWN
Super sub Luca Navarro broke Matlock hearts with a winner just two minutes after coming on.
Radcliffe's most dangerous attacker Jake Thompson found NAVARRO in space on the left of the penalty box and the substitute found a measured low finish which beat Jim Pollard and nestled in the corner of the net off Pollard's left hand post.
It came during Radcliffe's best spell of the fame midway through the second period as the Gladiators could not maintain their outstanding first half display.
Manager Paul Phillips named an entirely unchanged sixteen after the win against Whitby Town on Saturday and he reflected afterwards that the Gladiators should have been well clear of their hosts before being punished for their profligacy in front of goal.
Two well drilled teams lined up after a short shower before kick off, Radcliffe having spent big during the summer. Few teams will find it easy on their pristine but sloping pitch. With former Football League star Nicky Adams orchestrating proceedings from midfield, they played some enterprising stuff but also had to rely on the excellence of goalkeeper Tom Stewart to keep them on level terms and then in front, while the burly Courtney Meppen-Walter used all of his experience and physique to help Stewart preserve a clean sheet.
It was Radcliffe who might have drawn first blood in the 8th minute when Thompson cut in from the left to rattle a twenty yarder against the crossbar with Pollard being alert to save the follow up from Dom McHale.
But two minutes later Radcliffe were thankful to Luke Joyce who did supremely well to block Jorome Slew's shot before the Gladiators were slow to pick up the pieces and the chance was gone.
Then Jake Day did well to dispossess Joyce on the right, Stewart shovelling away the shot at the near post for a corner which Day rose to nod wide. After another attempt by Day was deflected for an unproductive corner, Radcliffe, kicking up the slope , won a free kick for a foul on McHale, Nivaldo hooking wide from Adams' delivery.
But the best chance yet on 29 minutes fell Matlock's way, Matlock's star man Alex Wiles showing pace and strength on the right to cross for Day whose first time close range volley was superbly blocked by Stewart.
After Mark Leeds pulled his drive wide it was Stewart again to the rescue for the hosts, with a tremendous fingertip over the bar from Jordan Barnett's stinging shot. Matlock should really have been at least two goals to the good by now.
A jinking run from Adams ended with a low shot which bounced wide before on the stroke of half time, Wiles again outpaced Radcliffe as he burst down the right, Borough full back Ben Rydel managing a crucial header to prevent Callum Chippendale from heading home.
Two minutes after the restart it was Pollard who shone, a superb push over from a Matty Crothers piledriver. Day headed a corner gently at Stewart but Matlock had lost much of their earlier rhythm and Radcliffe sensed it.
The hosts buzzed around the Matlock box without creating anything concrete until Navarro came on to make an almost immediate difference.
2 / 2
Now Matlock were having to defend a lot more as Radcliffe tried to turn the screw and Navarro came close to striking gold again, his effort being a whisker wide when Matlock failed to close him down quickly enough.
Matlock used all three of their permitted substitutes but there was little sign of an equaliser until the dying moments.
A Barnett free kick was high and wide with three minutes of the regulatory ninety left and the sign showing five minutes of additional time offered some hope for the visitors.
Stewart again rescued his side with a fine near post save from another Barnett effort and from the corner both Meppen-Walter and David Fitzpatrick combined to keep the ball out with the ball being knocked off the line and a last ditch nodded clearance from another Barnett corner..
Stewart held a long range effort, again from Barnett as the hosts held on.
RADCLIFFE: 1 Tom Stewart 2 Ben Rydel 3 David Fitzpatrick 4 Luke Joyce 5 Rick Smith 6 Courtney Meppen-Walter 7 Matty Crothers (14 Luca Navarro 64) 8 Nicky Adams 9 Nivaldo 10 Dom McHale (15 Bobby Grant 84)i11 Jake Thompson Other subs: 12 Ste Carter 16 Jack Evans 17 Keyni Mills
MATLOCK TOWN: 1 Jim Pollard 2 Jamie Sharman 3 Jordan Barnett 4 Ioan Evans 5 Ryan Qualter 6 Mark Lees 7 Al Byrne (12 Nico de Giralomo 60) 8 Alex Wiles 9 Jake Day (15 Reon Benjamin-Potts 68) 10 Jorome Slew 11 Callum Chippendale (16 Sean Higgins 75) Other subs: 14 Simon Lenighan 17 Adam Blakeley
REFEREE: Matthew Fletcher ATTENDANCE: 611 BEST GLADIATOR: Alex Wiles