Home // First Team Fixtures & Results
Radcliffe FC vs Matlock Town FC
Attendance:
274
Date:
28 September 2021
Radcliffe FC
0
FT
Stainton Park
Northern Premier League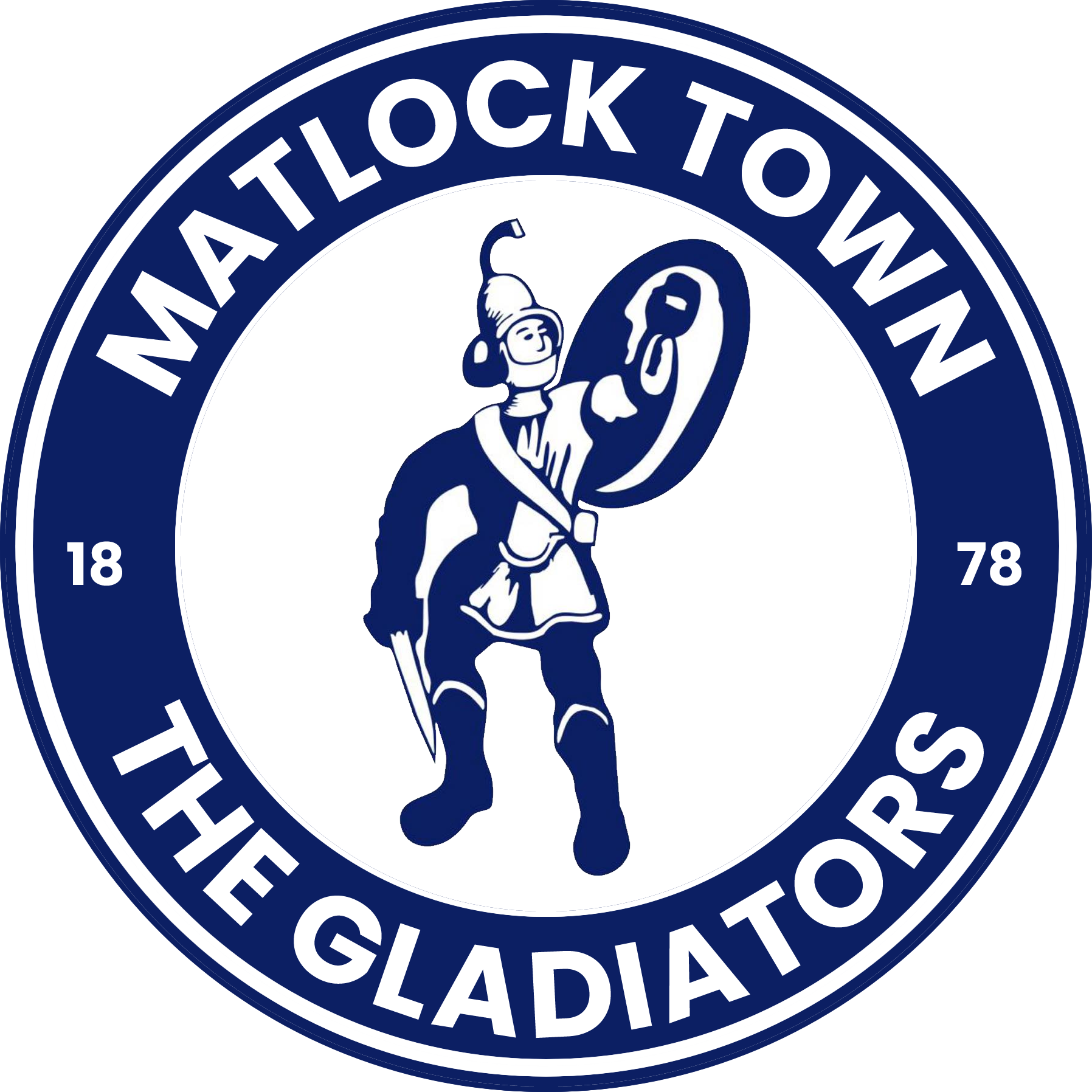 Matlock Town FC
1
Match Report
Matlock Town made it two wins in a row and nine wins from their first 11 league games on Tuesday evening as they defeated Radcliffe 1-0 at the Neuven Stadium in Greater Manchester.
The hard-fought victory keeps the Gladiators in second position in the NPL Premier Division table and just two points behind title favourites South Shields.
It was a very different type of game compared to the previous victory away at Bamber Bridge. Tuesday night's game at Radcliffe was a much more direct affair with the ball spending a lot of time in the air rather than on the grass; however, Matlock passed this different test with flying colours following an excellent defensive display throughout the whole 90 minutes.
Matlock's defence were called into urgent action almost immediately after the game started, In the third minute, central defender Ioan Evans was just able to clear the ball off the line to prevent a scuffed shot from giving Radcliffe a very early lead.
Two minutes later though, the Gladiators took full advantage of some lax Boro defending and secured an early goal. Alex Byrne threaded a through ball down the middle of the field which split Radcliffe's back line all too easily and allowed the impressive Jamie Cooke to run onto it. His lightning pace allowed to him move miles clear of the Radcliffe defence and with just the goalkeeper to beat, he held his composure superbly and slotted the ball past the keeper very confidently indeed to make it 1-0 to Matlock and to secure his third goal in two games since joining the Gladiators on loan from FC Halifax Town.
After ten minutes, midfielder Callum Chippendale was forced off the field due to a groin strain and was replaced by Craig King. This was the first of three enforced substitutions Matlock had to make due to injuries as the evening proved to be a real test of Paul Phillips's men's resilience.
Matlock came close to extending their lead in the 17th minute when Jamie Cooke's stinging effort from the edge of the penalty area was palmed away well by Radcliffe skipper Cam Belford. Radcliffe showed straight afterwards though that they were not going to be a pushover as on an immediate counter attack, Matthew Crothers's 20 yard effort flashed just wide of the post.
Four minutes afterwards, Craig King almost scored his first goal in over a year when his low, stooping header flew just over the bar following some very tight marking from the Boro defence. With his early introduction, Tuesday's game was the longest amount of time Matlock fans have seen Craig King in competitive action for an absolute age and King proved tonight that, despite his limited appearances this season, he still has plenty to offer Matlock following a good showing in midfield at the Neuven Stadium.
Matlock continued to look more dangerous in the final third than their opponents in the first half when two more big chances came and went before the referee blew the whistle for half time. In the 33rd minute, Reece Kendall showed how much of a threat he always is at attacking set-pieces when his header at the far post following a corner ran across the goal and eventually just wide of the post, when it was crying out for another Matlock player to follow it up and tap the ball in from a few yards out.
In the 40th minute, Craig King came even closer to netting his first goal of the season when his shot from just over the edge of the penalty area took a small deflection, which resulted in his effort going inches wide of the post with Belford beaten all ends up.
After an impressive away showing in the first half, which could well have resulted in a couple more Gladiators goals, Matlock had to show different qualities in the second half to keep hold of the three points. The main man of the first half, Jamie Cooke, picked up a knock towards the end of the first half and was substituted. In a straight swap on the field, Jesurun Uchegbulam came on to replace him. With their main threat off the field, Radcliffe increasingly ramped up the pressure as the second half wore on and the Gladiators were having to soak up a lot of pressure. The second half proved to be a real test of Matlock's resources and resilience as their paper-thin squad was becoming stretched even further.
The Gladiators were up for the battle though and withstood everything that Radcliffe tried to throw at them as they began to dominate possession. In all fairness, the second half was nowhere near as entertaining as the first as the second 45 minutes was a very physical affair and featured a whole host of headed clearances from Matlock's back line. Radcliffe's approach play was decent but there was next to no creativity in the final third. Long balls were fired in frequently to try and break Matlock's resistance but the defensive trio of Adam Yates, Ioan Evans and Ryan Qualter were more than ready for the constant aerial pressure that came towards them.
Matlock's only real chance of the second half fell in the 54th minute when Uchegbulam forced a smart save from Belford in goal following a shot just inside the penalty area.
In all fairness, that was probably the most clear-cut opportunity from either team in the second 45 minutes. Several half chances came Radcliffe's way but Shaun Rowley was rarely called into proper action. Radcliffe's best opportunity arrived with just eight minutes remaining when a deflected long-range effort forced Rowley to dive to his right quickly and palm the ball away from danger. Other than that, Matlock's defence did a sterling job in soaking up the pressure and heading numerous crosses and set-pieces away.
Matlock's task to retain their lead became more difficult when the excellent Alex Byrne was also forced to head off the field with an injury in the 72nd minute. Despite the numerous injuries though in an already depleted squad, the Gladiators fought superbly and worked extremely hard in the final 15 minutes to win the game 1-0 and secure all three points on the road again this season.
Matlock's focus now switches to this coming Saturday when they host FC United of Manchester in what promises to be a cracker of a league game in front of a fantastic crowd and atmosphere.
Matlock Town team: Rowley, Yates, Kendall, Evans, Qualter, Lees, Byrne (Hannah 72), Wiles, Hughes ©, Cooke (Uchegbulam 46), Chippendale (King 10). Unused subs: Coppin, Phillips.
Attendance: 274