Home // First Team Fixtures & Results
Stafford Rangers vs Matlock Town FC
Attendance:
751
Referee:
James Lunn (Wolverhampton)
Date:
14 January 2023
Stafford Rangers
0
FT
Marston Road
Northern Premier League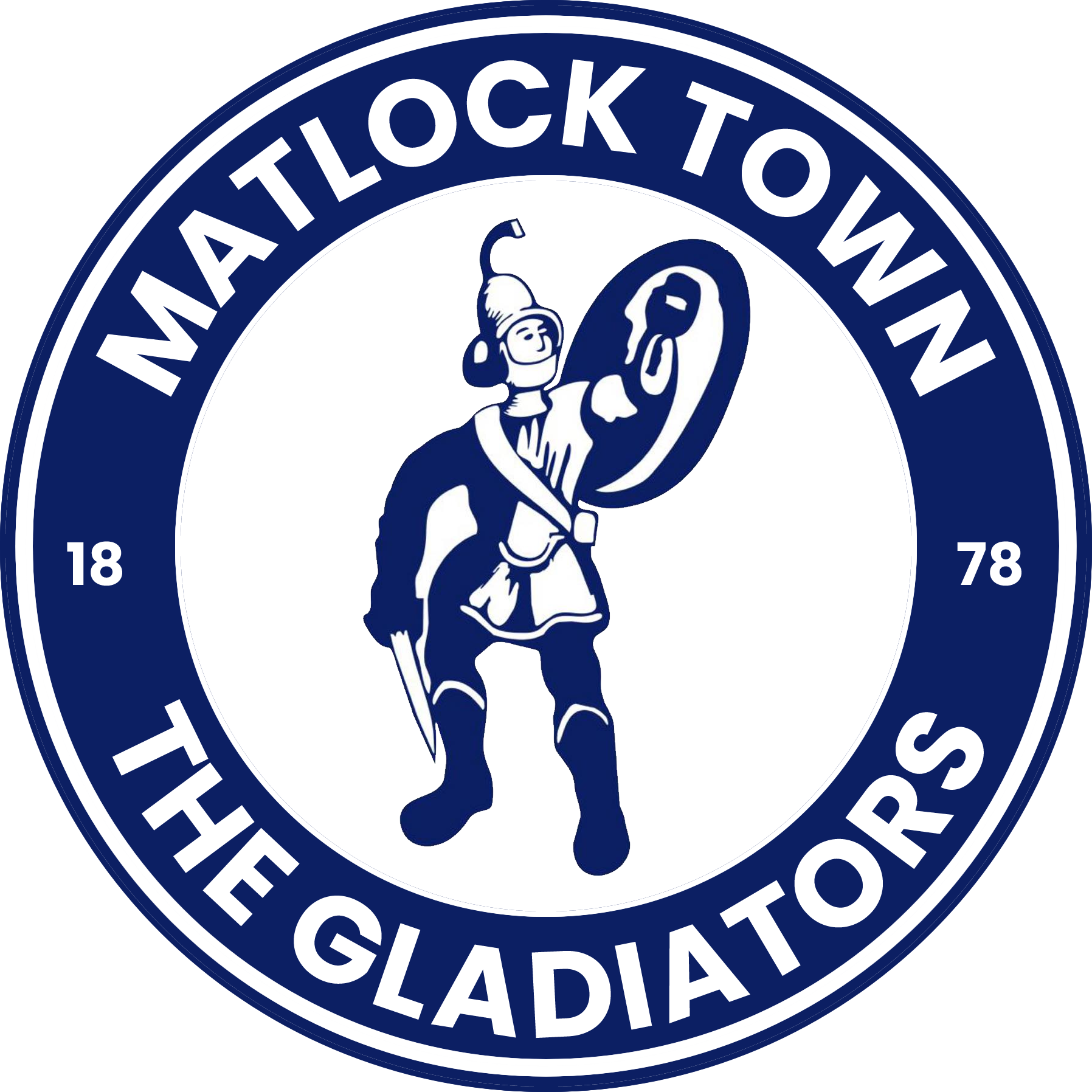 Matlock Town FC
2
Match Report
Now, what did manager Martin Carruthers say in midweek?
He wanted Matlock to set off on the front foot and take the game to their opponents. He got just what he wanted at Stafford on Saturday
Karl Demidh netted one of if not the quickest goals in the Gladiators' recent history by putting his side into the lead inside 10 seconds. It set Gladiators historians the task of checking whether there had ever been a goal scored sooner from the kick-off.
Then when John Johnston made it two in the 7th minute, Matlock looked to be in dreamland. Nobody expected this start and such a platform to build on as Carruthers was hit with setback after setback in the lead up to the game.
Some might say Matlock had suffered enough with the loss through various reasons of Mark Lees, Brad Abbott and the suspended Jim Pollard and Jordan Barnett. But the news that emerged on Friday of Bradford (Park Avenue) recalling striker Eddie Church and then the big loss of captain Ryan Qualter with a groin injury did little but exacerbate the problems.
But Matlock quickly put these issues behind them. Saul Deeney, signed from Ilkeston on Friday gave a faultless show which included a penalty save as he stepped in for Pollard while Jorome Slew started in Church's place. Simon Njaria was the anchor in midfield and there was also a debut for Welsh youngster Tyrone Cadeau who looked a photofit of Jack Grealish in the Matlock engine room. Seventeen years old Alex Duhameau operated at left wing back while Ioan Evans replaced Qualter with Adam Yates taking the skipper's armband.
Hosts Stafford had conceded four goals in the final 23 minutes at home to Gainsborough seven days earlier to blow a three goal lead to come away pointless and they were soon on the receiving end again.
Stafford kicked off but the razor sharp DEMIDH took full advantage of a slip by Ethan Stewart to blast a fierce strike beyond goalkeeper Cameron Belford.
The Matlock fans could scarcely believe what had happened and they were celebrating again when JOHNSTON found a controlled finish to clip a first time shot over Belford from a Demidh cross from the left.
Stafford looked understandably shellshocked, and despite them having the lion's share of the play, Matlock defended stoutly and looked the more likely to fashion the next goal.
It took until the 21st minute for debutant Deeney to be called into action as he comfortably collected Joe Dunne's cross from the left.
Soon afterwards Matlock were well placed again, Demidh running on to a slick pass from Cadeau but shot wide as the offside flag was raised.
Demidh and Cadeau had shots charged down in quick succession before Cadeau made ground on the left, his teasing centre being deflected out for an unproductive Matlock corner.
Yet another blow befell Matlock as Demidh as forced off with a gashed ankle after trying to soldier on from an earlier tackle. Demidh's replacement Jack Deakin would go close shortly before the interval, forcing a Johnston right wing cross wide.
So far, so good from the Matlock viewpoint but surely they would face a more lively Stafford in the second half and so it proved.
Within thirty seconds Tom Tonks drove too high from eight yards before half time substitute Jack Baxter miscued when equally well placed.
Stafford were desperate for a response and after Baxter had a shot blocked on the edge of the six yard box, his second attempt flew over the bar.
Evans, Yates and Sharman were imperious as Stafford piled on the pressure, a foot, a head and any part of the body being utilised to keep a clean sheet.
But Matlock offered Rangers a glimmer of hope when Sharman's rash tackle on Callum Saunders saw referee James Lunn point to the spot but Tonks' spot kick lacked both venom and direction, Deeney comfortably saving low to his left with sixteen minutes to go.
Baxter again drove off target from eighteen yards before Matlock threatened for the first time in the half late on when Al Byrne's low shot was well held by Belford, before a shot from Slew on the break lacked power and Johnston's strike found the hands of Belford.
But Matlock were more than satisfied with their two goal advantage, sensible game management coming into play before fans, players and management celebrated as one come the final whistle.
The three points saw Matlock rise from tenth to sixth following a fine all round team performance. It was their second league double and third victory of the season against Rangers, having won 3-1 in the league and 1-0 in the FA Trophy at the Proctor Cars Stadium earlier in the season. Each win had a different Matlock manager in charge.
STAFFORD RANGERS: 1 Cameron Belford 2 Andrew Burns 3 Joe Dunne (14 Ethan Morgan 83) 4 Alex-Ray Harvey 5 Ethan Stewart 6 James O'Neill 7 Andrew Kiwomya 8 Tom Tonks 9 Kaiman Anderson 10 Callum Saunders 11 Joe Willis (16 Jack Baxter 46) Other subs: 12 Louis Morrison-Derbyshire 15 Joe Kenton 17 Darius Smith
MATLOCK TOWN: 1 Saul Deeney 2 Jamie Sharman 3 Alex Duhameau 4 Simon Njaria (14 Saul Milovanovic 77) 5 Adam Yates 6 Ioan Evans 7 Al Byrne 8 Tyrone Cadeau 9 Karl Demidh (12 Jack Deakin 38) 10 Jorome Slew 11 John Johnston Other subs: 15 Jaz Goundry 17 Dylan Hough
REFEREE: James Lunn (Wolverhampton) ATTENDANCE:751 BEST GLADIATOR: Ioan Evans